According to Darwin's Theory of Evolution, Survival Goes Not to the Biggest or Strongest, but to the Most Adaptable to Environmental Change.
Such is the case for businesses navigating today's rapidly evolving digital space, where even the most venerable global brands lose position to more nimble startups due to their inability to adapt.
From the development and release of new products and applications, to API integrations and handoffs, immersive training and learning solutions, or complementing your in-house teams to increase your speed and lower your costs, Paktolus adapts and delivers – each and every time.
New Product / Application Development
Today's technology evolution is driven by relentless innovation.
API Integration / Platform Interoperability
There's only one place for us to be in our quest to ensure your company is future-ready… and that's on the leading edge.
Product Release Handoff and Maintenance
Releasing your next hot product also means releasing your innovation team to focus on future products.
Complement In-House Team to Increase Speed and Reduce Cost
Access to a team of all-rounders to specialists in niche tech areas.
Technology-Enabled Learning and Training Solutions
A powerful suite of proprietary tools to create immersive digital learning and training programs for faster information assimilation, retention, and workforce performance.
Branding and
Data-driven Marketing
Our team is comprised of experts in brand analysis and positioning, brand design, brand naming, as well as digital marketing, and analytics.
/ ABOUT US
Connecting People and Business Through Technology
/ SERVICES
Our Experienced Digital Experts Deliver Cost-Efficient Solutions to Accelerate Business Performance and Provide a Competitive Market Advantage.
Application and Platform Engineering
DevOps and Infrastructure
Data Science & Analytics
Immersive XR Applications
e-Learning Solutions & Training
Website Development and Maintenance
Brand Strategy
Creative Services
Explore All
Experts in top tech tools:
At Paktolus, We're Always
On the Look Out for Outstanding

Talent to Join Our Global Team View Open Roles
/ Immersive VIRTUAL Experience
Learn More About Us
And find out if you're a great fit for Paktolus
Explore Now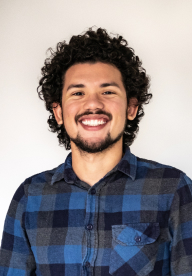 Sanofi
Bolt
Edward Beiner