we are paktolus
According to Darwin's Theory of Evolution, survival goes not to the strongest or the most intelligent, but to those most capable of adapting to environmental change.
This timeless principle finds a striking parallel in today's fast-paced digital environment, where businesses are akin to species vying for survival. Here, even the most influential global brands can falter and lose ground to nimble startups, not because they lack strength or intelligence, but because of their inability to adapt quickly enough to shifting market demands and technological advancements. Whether it's about automation, data, or artificial intelligence, don't go alone. Let Paktolus help you adapt, thrive, and lead in today's digital economy.
Paktolus
Adaptive

Intelligence
©
Our cutting-edge technology solutions, driven by Paktolus Adaptive Intelligence®, go beyond conventional AI. By seamlessly integrating automation, data, artificial intelligence (ADA), and human creativity, we empower your enterprise to evolve into a future-ready champion of tomorrow.
Our Goal
Leverage our knowledge, tools, and processes and work diligently to position you at the forefront of today's digital evolution.
Transformation Built
on ADA Foundation
Automation
Enhance productivity by strategically automating processes and workflows, while streamlining operations for optimal efficiency.
Data
Leverage a comprehensive range of analytics, including predictive, prescriptive, descriptive, and diagnostic analytics, to make informed and data-driven decisions.
Artificial Intelligence
Accelerate processes and enable dynamic problem-solving with the power of advanced computing speeds and data processing, leading to automatic solutions and improved overall performance.
Paktolus Adaptive Intelligence© is our exclusive, foundational solution that combines Automation, Data, and Artificial Intelligence (ADA) with human creativity, seamlessly incorporated into all of our offerings.
Core Service
Offerings
Our cutting-edge technology solutions, driven by Paktolus Adaptive Intelligence®, go beyond conventional AI. By seamlessly integrating automation, data, artificial intelligence (ADA), and human creativity, we empower your enterprise to evolve into a future-ready champion of tomorrow.
Learn more
Customer Experience
Application Development & Maintenance
Data Services
Experts in top tech tools:
USA - India - Perú - Argentina - Ecuador - Chile - Nicaragua - Germany - Switzerland
See how Paktolus helps companies around the world
"Paktolus has been instrumental in the digital transformation of our company. Their deep understanding of retail and luxury brand strategy, their exceptional sense of design and ability to enhance the customer experience is backed by unequaled knowledge of today's latest technology.

Paktolus collaborates with New Look Vision in the US and Canada, supporting us in building our omnichannel presence and establishing ourselves as the leading eyewear luxury group in North America."
Edward Beiner
Chief Executive Officer, Edward Beiner
"Building successful startups and guiding them to maturity demands specialized support. When it comes to marketing and brand strategy, creative development, and technology consulting, we trust Paktolus.

It's rare to encounter world-class expertise in such key sectors within a single organization. Paktolus consistently proves their capacity to intellectually grasp our distinctive startup initiatives, help shape their direction, and construct the necessary infrastructure to support them."
John van Leeuwen
Chief Executive Officer Universal Matter
"Paktolus' ability to bring our non-profit to life on the Internet has made a huge difference for us. They quickly understood the essence of our mission and were able to give our cause shape, empathy, hope, and a call to action for all to see. They even rendered the site in both English and Spanish.

A big thank you to the Paktolus team who put in a fantastic effort in building this great website. It undoubtedly will entice more people to donate to our good cause!"
Willem Langelaan
President & Founder, Bolivia Education Foundation
"Through our collaboration with Paktolus, Bolt Insurance stands at the forefront of the industry, thanks to their innovative technological and digital support. Paktolus' cutting-edge automation tools have streamlined our operations, ensuring precision and speed when it comes to comparing and buying insurance. By reducing manual workload and minimizing errors, their automation capabilities have enhanced our service quality and customer confidence. Paktolus' expertise has not only improved our operational performance but has also elevated our overall customer experience, making them an invaluable partner in our journey toward continued success."
Nick Lindblom
Director of Marketing Bolt Insurance
"Joining forces with Paktolus to construct an extended reality educational platform for Florida International University (FIU) represents a groundbreaking advancement in cybersecurity education for public servants across Florida. The Paktolus team has skillfully embraced immersive technologies, ensuring our platform not only educates, but also deeply engages and sparks inspiration among our learners. Paktolus' allegiance to innovation, paired with a profound comprehension of both technological and educational realms, has enabled us to present a groundbreaking solution that markedly enhances our community's cybersecurity aptitude.

Additionally, their exceptional support and insightful approaches have streamlined my responsibilities in managing this ambitious project, making my job significantly easier. The outstanding contributions from Paktolus have been key factors in actualizing our vision of enriched, experiential learning for our dedicated public servants."
Mike Asencio
Program Director, Cybersecurity Florida International University (FIU)
"Moe Izadpanah and his entire Paktolus team did an excellent job creating the website and backend infrastructure for Sotheby's Motorsport. From a standing start, Paktolus stood up a fully functioning, state-of-art online auto auction platform on time - in just six months- and within budget. Since going live, their management of the platform has been flawless.  We are extremely pleased and impressed with the quality of their work and the responsive of their team in meeting all our needs and feature requests."
Chip Perry
CEO Sotheby's Motorsport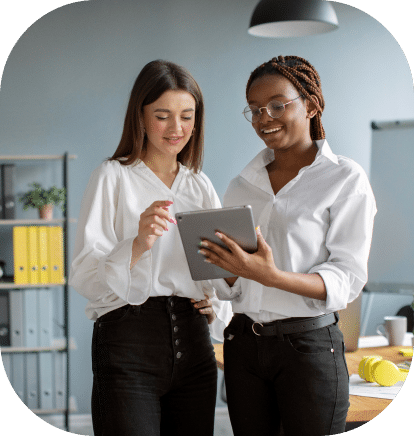 The
biggest secret

that successful startups don't want you to know about.

Powering the world's most innovative startups to disrupt today's digital environment while helping Fortune 500s adapt to it.